THE RACE
It tested everything...endurance, physical condition, emotions and over-all health. It was all worth while. What an experience!
The Gobi Desert Cup
More than an endurance race, a cultural experience. a 480 kilometre multi-stage endurance race through the Gobi Desert, riding Mongolian horses everyday for 6 days over 80 kilometre. Riders from the four corners of the world come to compete in The Gobi Desert Cup. A 10 days adventure, secluded from the rest of the world, living with nomadic people, riding endurance trained Mongolian horses, travelling 480 kilometre to TEST your endurance and CHALLENGE your horsemanship through an international endurance race. The horses selected for the cup qualify based on age, health, quietness, experience and ability to cover long distances. Once qualified, the horses go to our training centre to be trained and conditioned for the race.
"You may have what it takes, but it will take everything you've got"
Following a marked course, starting every morning at 7AM, riders must complete the course before 7 PM. Two vet checks are held a day; one at 40 km and one at the end of the 80km. When entering the vetting area, riders will have 30 min to get their horse's heart rate to 64bpm or below. At each vet check, the horses will be trotted out under saddle and checked for lameness. After passing the vet check, a compulsory vet hold of 40min will allow both riders and horses to rest, eat and drink. Riders will be camping each night in a traditional Mongolian camp and discover the Nomadic lifestyle. A starting and closing ceremony, presentation for the first 3 riders and the first 3 teams (teams of 4 riders) with the most points will be decorated . You will attend two days training before the race, where you will discover the horses, the rules and officials. This will also be the time to fit and try your gear.
Why I am Racing
My journey in the equine industry has taken me to places I only dreamed of, and this is for sure one of them. I never would have predicted that I would be given such a great honor to represent my Country, Canada, in an endurance race half way around the world.
I was so fortunate to have two amazing parents that love me beyond anything. My Mom and Dad gave my the strength to conquer so many struggles in my life. I'm so proud to be their daughter!  My mom always taught me if you aren't going to do it with love, don't do it at all.  I live my entire life that way, with Love.  Love for all my family and friends and my community that believes in me, and my love of horses.
I put a lot of thought into participating in this race as I'm not a competitor anymore. As a educator, trainer and a professional I wouldn't have imagined I would find myself driven to do a race, but this particular race was calling to me. As I thought about all the struggles along my life's the journey, I thought "if I do this I want it to mean something".
My daughter Callie, was diagnosed late last year with a skin disease, and we have been actively working with CHEO, Children's Hospital of Eastern Ontario, based here In Ottawa and its been overwhelming to have such great support and help from everyone at CHEO. My Daughter, is my whole heart, and I'm so proud of her to face all the struggles she has faced in her short life of only 16 years old. She's my pride and joy, happy and smiling always.
The journey to accept the invitation to represent Canada, for the 2018 Gobi Desert Cup started with a humbled response of "yes", combined with my decision to dedicate the Race to the CHEO Foundation, for Urgent Care Fund.  For every kilometer I race, I will be taking pledges that will go towards The CHEO Foundation Urgent Care Fund.  I'm so thrilled to partner with the CHEO Foundation for this amazing adventure.  It brings a deeper meaning to my race, allows me to support CHEO and demonstrate the gratitude for the work they do.
I am looking forward to the next steps of showcasing my Horsemanship while honoring the Mongolian culture, their amazing people, land and horses !!
Before I can start racing, however, I need to get there!  The race and the flights to get there and back is $15,000. I'm looking for corporate sponsors product donations for raffles and personal donations to help me with the cost the race.  If you are able to donate any money towards my journey, please follow the appropriate link below.  If you would like to make a pledge per kilometer to The CHEO Foundation, Please follow the link to the left.  Thank you so much, from the bottom of my heart, for your kindness, support and generosity.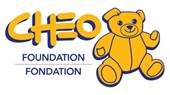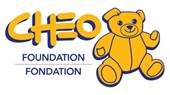 Please pledge for every km Lorie races!  All funds raised from these pledges will go to CHEO's Urgent Care Fund.
The race has begun!!  Please take the time to pledge per race km to the CHEO Foundation or to Lorie's continuing efforts to fund the cost of her race. Join us in cheering her on!  Updates from Lorie will be via Facebook live from Mongolia when she is able to get reception. Go Lorie go!!
Thank-you to these people and companies who have contributed to my Journey so far:
About Reflectoins Dental Group
"Lorie's horsemanship style is based on communication, trust and respect. This in turn builds the bond between horse and rider/owner."
Reflections Dental group is focused on collaboration and communication, in an environment of trust and mutual respect. We value the relationships with our patients, providing a proactive approach that is best for them ,with respect to their oral health.  Just as Lorie provides a unique approach to her horsemanship, we at Reflections Dental Group offer a unique dental experience.
It has been said that Lorries Liberty work is somewhat magical.  Patients who visit our practice have shared with us that they love Dr. Mehta's Magical side also .  Ask him to show you his floss trick.
Our support of Lorie comes naturally as her beliefs and ours align.  Lorie has an unwavering interest in caring about Children's Hospital of Eastern Ontario.She is advocating for health, just as we are advocating for our patients and their health. Dr. Mehta and his hygienist Jessica align as they are passionate about horses and horsemanship.  They don't need to dress as cowboy and cowgirl for Calgary Stampede for this is part of their daily wardrobe.
Smiles Are Always In Fashion – Come see us at Reflections Dental Group for a dental experience that reflects you.
About OSI Consulting Corp.
On Site Insight for Dental Teams
OSI Consulting Corp – On Site Insight for Dental Teams aligns with outstanding dental professionals that want to make a difference in the lives of their patients. I coach dentists and teams who clearly want what is best for the oral health of their valued patients.  I work exclusively on an internal referral basis; great people know other great people. It was Jessica Oake a hygienist on a team I spend time with that spoke to me about Lorie and her gift to the world in horsemanship.
I believe in solid relationships, in mutual respect, trust and in celebrating those that I work alongside.  Lorie is an advocate for those around her, this journey she is now taking celebrates this to its fullest. I am pleased to support Lorie in this journey and look forward to following her every step of the way.
Cheers to Lorie!