Lorie Duff Horsemanship
liberty lane farm Sponsors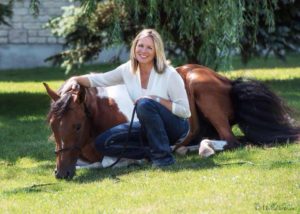 We are privelaged to enjoy the sponsorship of some amazing companies
Thank you!
Espana Silk Grooming Products
A LINE OF ALL NATURAL GROOMING PRODUCTS
Formulated with a light, refreshing cucumber-spa fragrance, the European-inspired Espana line of SILK grooming products has been developed to provide superior conditioning and moisturizing for people/animals of all ages. Using SILK as part of your grooming routine promotes healthy hair & skin for people/animals and silky coats, manes and tails while also providing protective and healing properties.
Espana SILK™ products are made with the finest and safest ingredients available and have been formulated to hydrate and reduce static to bring out the natural luster of your hair and your pets manes, tails and coats.
EspanaSILK is "cruelty-free", biodegradable and made in the USA!
Lorie and Titan enjoy their Espana Silk products on the road wherever they go.  They don't leave home without it!
The Ranchy Equestrian
APPAREL DESIGNER AND STORE
The Ranchy Equestrian was established in 2017 by Krista Saunders (Smith), 25.
"I was riding horses at the age of six and haven't looked back since. I started off western, then switched to English for my love for jumping. Then as of recently I have gone back to western. That's where the idea started with the name, 'The Ranchy Equestrian'. I wanted to create a brand that could dabble in both disciplines- as long as I am riding a horse, I'm happy, no matter what type of saddle."
The Ranchy Equestrian sells a line of comfortable clothing as well as other branded items.  This clothing line will be one of the featured products on Lorie's new online shop when it is re-launched.  You can purchase them now directly through the Ranchy Equestrian website.