Lorie Duff Horsemanship
liberty lane farm Sponsors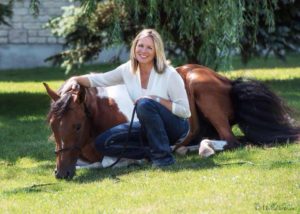 We are privelaged to enjoy the sponsorship of some amazing companies
Thank you!
Espana Silk Grooming Products
A LINE OF ALL NATURAL GROOMING PRODUCTS
Formulated with a light, refreshing cucumber-spa fragrance, the European-inspired Espana line of SILK grooming products has been developed to provide superior conditioning and moisturizing for people/animals of all ages. Using SILK as part of your grooming routine promotes healthy hair & skin for people/animals and silky coats, manes and tails while also providing protective and healing properties.
Espana SILK™ products are made with the finest and safest ingredients available and have been formulated to hydrate and reduce static to bring out the natural luster of your hair and your pets manes, tails and coats.
EspanaSILK is "cruelty-free", biodegradable and made in the USA!
Lorie and Titan enjoy their Espana Silk products on the road wherever they go.  They don't leave home without it!
Back on Track
Therapeutic Products for Horses, People and Dogs
Back on Track creates therapeutic products for horses, dogs, and people from material that has been infused with Welltex technology. Weltex fabric utilizes the body's own energy and reflects the energy back as a far-infrared wavelength. That far-infrared wavelength penetrates deeper into the tissues. It is proven to increase blood circulation which, in turn, will increase the oxygen transport and waste product removal to and from the tissues, muscles, joints, tendon/ligaments, etc. It is a known fact that an increased blood circulation will aid in the overall well being and health of the tissues and also in healing from some trauma and injury.